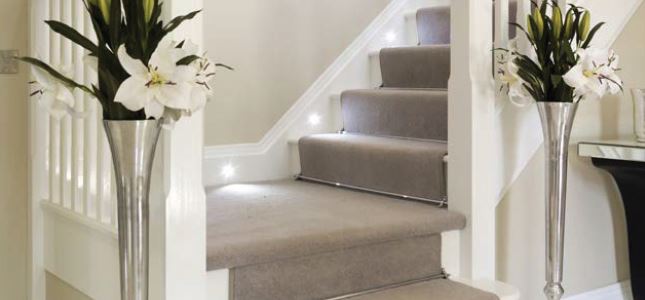 As a builder, you'll undoubtedly want to make a profit on your housing project – whether it's a one-off, high-end build or a larger site of 30+ homes. When it comes to leaving a house at the forefront of buyers' minds at the point you look to sell, it's the small edges that will make all the difference.
Investing in your staircase will not only create the lasting wow factor a buyer wants from a home but will also really hold its value to help you secure your desired price. Our chosen timber staircase supplier, Multi-Turn, tell us how.
First (and Last!) Impressions
Traditionally, staircases have been built to be practical, serve a purpose and meet standard specifications, but in most homes, the staircase is the first and last part of the property you see - so making a visual impact is important! It immediately sets the tone for the rest of the house and having an impressive entrance will often give your house the edge over similar properties.
Andrew Thorpe from high-end estate agents, Savills agrees it is a big selling point: "As it's one of those features that creates a lasting impression for a property."
Valuable Space
As well as being a unique feature in the home, you can also use your staircase to your advantage - creating additional under stair space, for example, to make it more functional. Buyers may want to store coats or children's toys, or repurpose the space themselves into an office or bathroom – the options are limitless.
Think shape and configuration. What's the optimum, most accessible design that will really appeal to buyers?
Sense of Quality
A staircase immediately gives you an idea of the space, style and finish of a property. If a buyer is faced with a poorly fitted or finished staircase, the viewing will rapidly take a downward turn. No matter what standard the rest of the property is finished to, buyers will question the workmanship and begin to focus on the negatives.
It's reassuring to buyers that if you are willing to invest time and money on a quality bespoke staircase, you will take care of the basics to a high standard too.