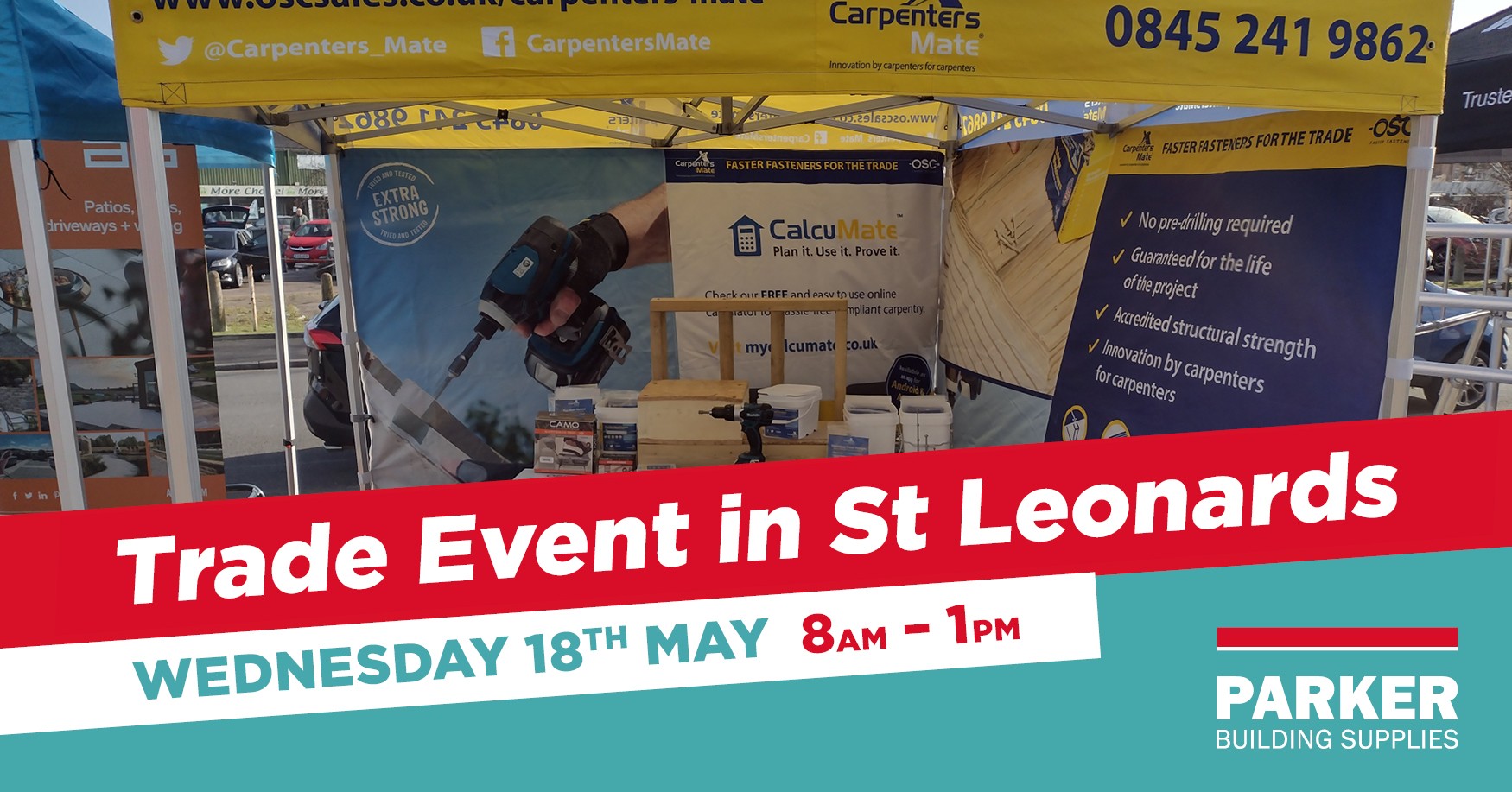 We are excited to announce that we are holding a trade event at our St Leonards branch on Wednesday 18th May. Running between 8am and 1pm, the event will bring together some of our top suppliers and we will also have free food on offer!
We will have live product demonstrations, giveaways and special offers on the day.
The suppliers who are joining us for our trade event are:
AG Paving & Building Products
ArtificialGrass.com
Carpenters Mate
Sussex Plumbing Supplies
EASYJoint
Cheshire Mouldings
HG
The

Federation of Small Businesses
We hope to see you in our St Leonards branch for our trade event!