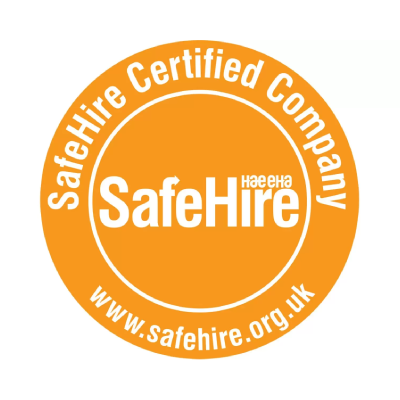 As a professional in the trade, you know how important it is to have access to reliable and well-maintained tools. Whether you're a builder, electrician, or plumber, having the right tools can make all the difference in getting the job done right and on time. That's why it's essential to rent your equipment from a tool hire company that puts safety first. In this blog post, we'll discuss why Tool Hire SafeHire Certification matters and how it benefits tradesmen like you.


What is Tool Hire SafeHire Certification?
SafeHire certification is a standard set by the Hire Association Europe (HAE) that outlines the best practices for tool and equipment hire companies. This certification ensures that the company operates within a framework of high standards of health and safety, quality, and customer care. A company that has SafeHire certification has met and exceeded these standards, making them reliable and reputable for tradesmen to partner with.
How does Tool Hire SafeHire benefit you?
When a tool hire company has SafeHire certification, it means they are committed to providing the highest level of safety and quality to their customers. As a tradesman, this means that you can rely on the company to provide well-maintained tools that are safe to use and fit for purpose. You can rest assured that the equipment you rent is regularly inspected, tested, and serviced, reducing the risk of accidents and delays on the job. Additionally, a tool hire company with SafeHire certification is more likely to have a wider range of tools and equipment, giving you more options to choose from to get the job done right.
How do companies achieve SafeHire certification?
To achieve SafeHire certification, a tool hire company must undergo a rigorous audit process by the Hire Association Europe. The audit assesses the company's health and safety policies and procedures, training practices, quality control measures, and customer service standards. The company must meet strict criteria in each of these areas to receive certification. This process is repeated every three years to ensure that the company continues to meet the SafeHire standards year after year.
What are the benefits of working with a SafeHire certified tool hire company?
Working with a SafeHire certified tool hire company gives you peace of mind knowing that you are renting tools from a company that values safety and quality. Additionally, a SafeHire certified tool hire company can provide you with expert advice on the right tools for the job, reducing the risk of costly mistakes. They can also offer additional services such as delivery and collection, making renting tools more convenient for you. Finally, a tool hire company with SafeHire certification is more likely to have a comprehensive insurance policy, protecting both you and the equipment in the event of an accident.
All of our Tool Hire branches have achieved this certificate, find your nearest one  here.